Look through the brilliant reviews for PRIDE, out September 12th.
The Times
★★★★★
"A terrific British film that's set to be the next The Full Monty" - Wendy Ide
http://www.thetimes.co.uk/tto/arts/film/cannes/article4098483.ece

The Guardian
★★★★
"An impassioned and distinctly loveable movie…It is warm and witty, with terrific performances." - Peter Bradshaw
http://www.theguardian.com/film/2014/may/23/cannes-review-pride-gay-rights-miners-strike

Evening Standard
★★★★
"Irresistible…" - Nick Roddic
http://www.standard.co.uk/goingout/film/pride-cannes-film-festival—film-review-9437759.html

TimeOut
★★★★★
"It's a joyous film, full of love and warmth but unafraid to admit that with sticking out your neck comes struggle and sorrow. Truly lovely." - Dave Calhoun
http://www.timeout.com/london/film/pride

Total Film
"The epitome of a crowd-pleaser, with comedy, drama and warm-and-fuzzies-infusing emotion. Warchus strikes the near-perfect tone, PRIDE was the feel-good hit of the [Cannes] festival." - Matt Risley
http://www.totalfilm.com/news/cannes-2014-pride-reaction-review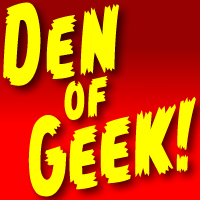 Den of Geek
★★★★★
"The comedy of the year to date; bursting with heart, exquisite moments and food for thought, it's a five star night out at the movies." - Simon Brew
http://www.denofgeek.com/movies/pride/31494/pride-review#ixzz38qaPZVV5

HeyUGuys
★★★★
"A British hit just waiting to happen. There is not a duff note from the cast." - Jo-Ann Titmarsh
http://www.heyuguys.com/cannes-2014-pride-review/

HEAT
★★★★★

Mail on Sunday
★★★★★
"Were coming out for the feel good film of the year."

Vanity Fair
"You can try to resist the heartwarming PRIDE, but you will fail." - Jordan Hoffman
http://www.vanityfair.com/vf-hollywood/pride-cannes-dominic-west

The Independent
"A faith-restoring, heartwarming rom-com"
http://www.independent.co.uk/arts-entertainment/films/reviews/pride-film-review-a-faithrestoring-heartwarming-romcom-about-gay-activists-and-striking-miners-9574126.html

Flickering Myth
"…a charm and humour that's infectious from the first frame."
http://www.flickeringmyth.com/2014/07/movie-review-pride-2014.html

Bleeding Cool
"Real belly laughs"
http://www.bleedingcool.com/2014/06/30/first-trailer-for-pride-based-on-the-true-story-of-lesbians-and-gays-support-the-miners/

Attitude
★★★★★
"The best British film in years is also the must see movie event of the year. I've rarely loved a film as much as I did Pride." - Matthew Todd
http://attitude.co.uk/attitudes-deputy-editor-andrew-fraser-reviews-pride/
Variety
"Word of mouth could easily propel the comedy-drama to positively sinful success, especially in its home market, Blighty."
http://variety.com/2014/film/reviews/cannes-film-review-pride-1201190060/

Indiewire
"Perhaps the best and most moving film since BILLY ELLIOT. Absolutely superb, only the hardest of hearts could fail to be moved" - Oliver Lyttelton
http://blogs.indiewire.com/theplaylist/cannes-review-matthew-warchus-moving-progressive-crowd-pleaser-pride-starring-bill-nighy-dominic-west-paddy-considine-20140525

The Hollywood News
"PRIDE is an uplifting British comedy drama inspired by a remarkable true story."
http://www.thehollywoodnews.com/2014/04/24/first-image-pride/

Entertainment Focus
"Pride really is a gem of a film that showcases everything that's right with the British film industry."
http://www.entertainment-focus.com/film-review/pride-review/

Daily Express
★★★★★
"A rousing, big-hearted British triumph…you really must see it." - Allan Hunter

Sunday Express
★★★★★
"Utter pride and joy." - Brigit Grant

Glamour
"The Best British film in years, very much in the vein of the Full Monty and Billy Elliot." - James Williams

Empire
★★★★
"A clear winner that makes you laugh, cry, and generally want to party and parade like it's 1984. Respect." - Angie Errigo
http://www.empireonline.com/reviews/reviewcomplete.asp?FID=138688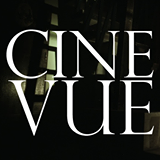 Cine-vue
★★★★
"Brilliantly played and very funny." - John Bleasdale
http://www.cine-vue.com/2014/05/cannes-2014-pride-review.html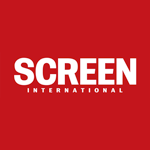 Screen International
"A big-hearted tearjerker that packs a huge emotional wallop." - Allan Hunter
http://www.screendaily.com/reviews/the-latest/pride/5072411.article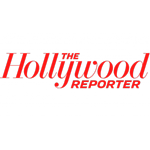 The Hollywood Reporter
"Funny, warm-hearted and enormously satisfying ." - David Rooney
http://www.hollywoodreporter.com/review/pride-cannes-review-706778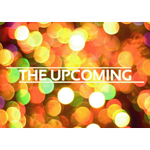 The Upcoming
★★★★
"New, refreshing and pertinent." - Liloie Cazorla
http://www.theupcoming.co.uk/2014/05/26/cannes-film-festival-2014-pride/
Excellent insight and out thanks to saucylondonescorts.com